Al works as a shoe salesman. He hates women who bother him all day, especially his wife Peggy and fat women in his store. Al also hates his wife's family and the French.
Kelly is the pretty daughter of the family. She is very dull and Bud often takes advantage of her ignorance. Kelly also has tons of boyfriends. Al calls her "Pumpkin". Somehow she managed to graduate from high school during the series.
Buck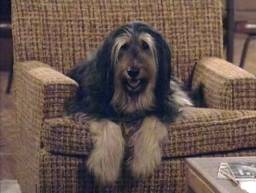 Buck was the first dog of the family, but he died and the family got a new dog.
Ephraim Wanker is Peggy's father. He appeared four times in season 10.
Zemus is Peggy's cousin. He, and his wife, left Seven with the Bundys on season 7.